Get your exclusive "Peso Exchanger" Mug/Tumbler for FREE!
As a token of thanks from the investors and staff of Peso Exchanger,  we will be giving away exclusive "Peso Exchanger" Mugs / Tumblers for FREE to all our clients! *
The Mugs / Tumblers will be shipped anytime this December. We will keep you posted here in our website or you can follow us on Facebook.
For those located in Cebu may pick up the mug from the address in the auto responder that you will get after filling up the form. If you cannot find time to pick up the mug, we  will deliver it to you. Make sure you put your updated contact info and shipping address.
For those located outside Cebu, we will ship the tumblers to your shipping address before December 23, 2012. Make sure you put your updated contact info and shipping address. We will be taking care of all the expense like shipping.
IMPORTANT NOTE: Due to shipping services not covering insurance for porcelain or ceramic items, those located outside Cebu will be getting the tumblers. We don't want any of our clients to receive broken gifts.
* All clients who want to get this exclusive give away must fill up this form. We need a few important details like contact information and your shipping address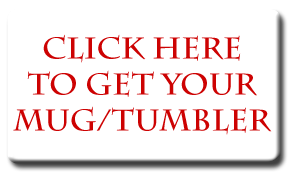 If you have questions please visit our FAQ page.
If you are unsure of what to do, please contact us via mobile

You may like our Facebook fan page and add our Facebook account. You can follow us on twitter also.
The following two tabs change content below.
Eldest brother of 6 brothers, father of 2 daughters, husband to 1 loving wife, programmer, gamer, entrepreneur, freelancing advocate, financial planner, practical spender except on food, anime lover, and your internet savvy friend. I want to help build/convert more freelancers, independent workers, entrepreneurs in our country(Philippines).