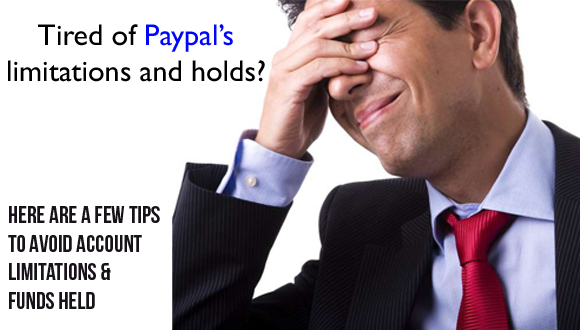 Paypal always update's their terms and policies. It is much better to read them thoroughly than to assume you already know all the policies.
Here are a few tips that are very important if you want to have a good relationship with Paypal and Peso Exchanger.
* DON'T set your Paypal account with weak password. Set your password at least 10 chars involving numbers and special chars. Weaker passwords will be compromised by hackers.
* Never share your log in credentials – simple rule but important. Never give your log in details to anyone, especially those who you have not meet yet. Never share the email address' credentials of the email you used in your Paypal account.
* Never log in your Paypal in public places – it would be much safer if you only log in your Paypal account with the PC you use at home or at work. Public places like internet cafe's and free WIFI areas have high probability of having an IP address that was used by many Paypal users. Some of these users may have a bad standing with Paypal and you don't want to be associated with that account.
* Always use your true credentials – Always use your full name in creating a Paypal account. Make sure to specify additional suffixes or prefix to your name. If  your name is "Naciso Monceda Jr." never forget to include "Jr." when filling up order forms or when opening a bank account to link to Paypal.
* Do not open multiple Paypal accounts. -You are allowed to have only 1 personal AND 1 business OR 1 premier account.
* Don't buy/accept payments related to gambling/casinos/porn/hacking/HYIP(High Yield Investment Programs). These activities are considered high risk by Paypal.
* Avoid sending money or accept payments to people from countries which are considered high risk (like nigeria, african countries).
* Never log in your Paypal account if you are using proxies especially those using IP addresses of other countries.
* Never log in your Paypal account when you are in a different country. Paypal might hold any recent transactions and you may have to call them to verify that you are really in that location.
* Transactions(send/receive) amounting over 500$ will always cause an alert in the Paypal back end. Recent and relevant transactions may be put on hold, or worst, the funds will be held.
* If you are sending more than $1000 to someone using Paypal, call Paypal and inform them before you initiate the transaction. Also, make sure you have enough proof to show incase you get dispute or chargeback later.
* If you conduct very large number of transactions (excess of $5k monthly), it would be a good idea to upgrade your account to a business one or apply for separate merchant account to be on the safer side. As otherwise your business will be at risk.
* If you have an unverified Paypal account, do your best to get it verified as soon as possible. Unverified Paypal accounts get suspected in almost every transaction.
* Transactions with Unverified Paypal accounts are high risk.
* Payments that come from credit cards are high risk.
Sharing is loving. If you have questions don't be afraid to ask. If you have tips of your own, you can share it with others. You can post it in the comments below.
The following two tabs change content below.
Eldest brother of 6 brothers, father of 2 daughters, husband to 1 loving wife, programmer, gamer, entrepreneur, freelancing advocate, financial planner, practical spender except on food, anime lover, and your internet savvy friend. I want to help build/convert more freelancers, independent workers, entrepreneurs in our country(Philippines).