Testimonials
PesoExchanger services has been open to the public since 2010. Since then, we have been able to cater our service to many freelancers, OFWs, online merchants and others. Some of the satisfied clients were so nice that they left us their testimonials. You will see the actual testimonials here on our Fan page and Facebook account.
Here are some of our client's testimonies;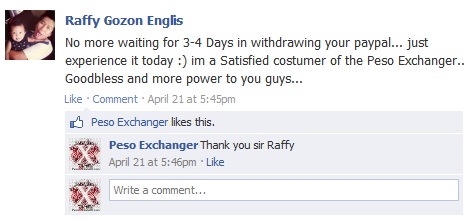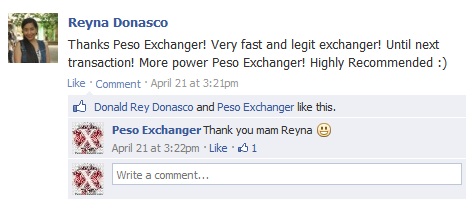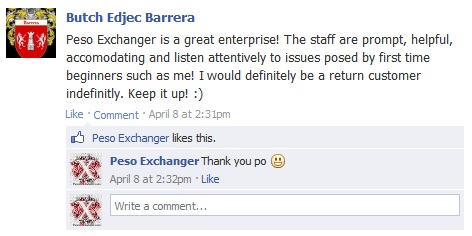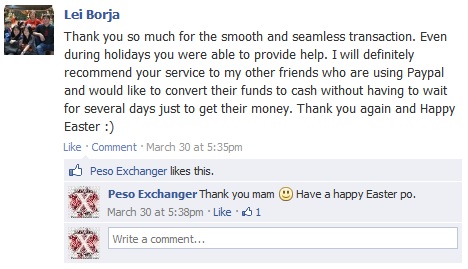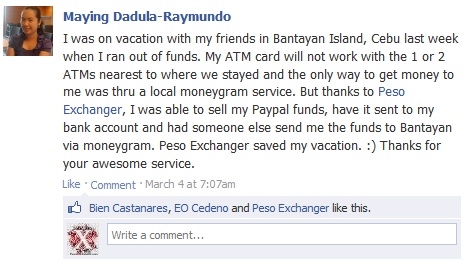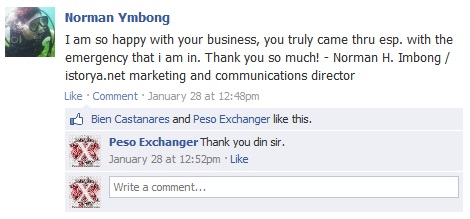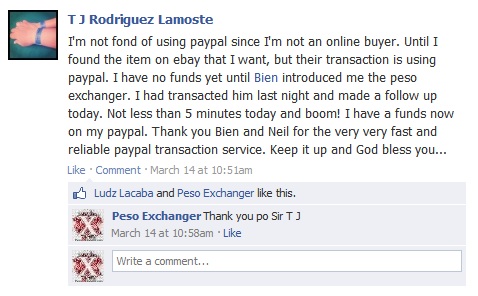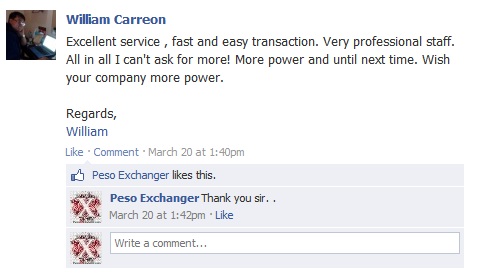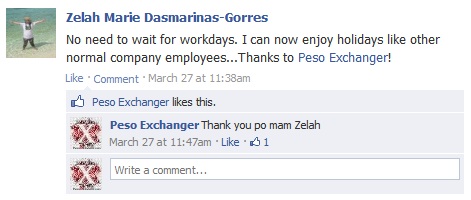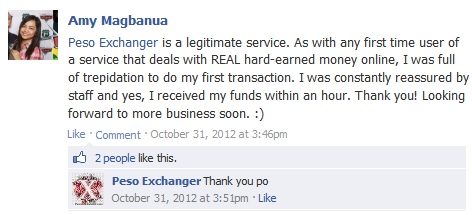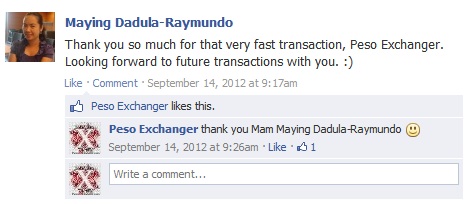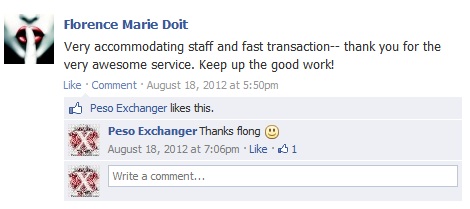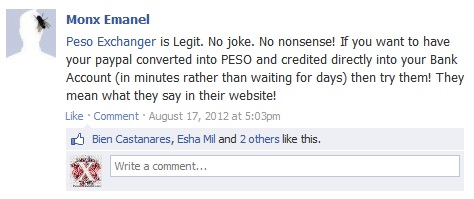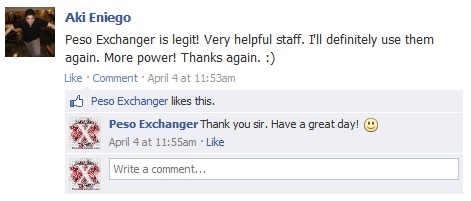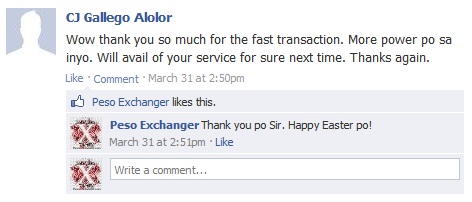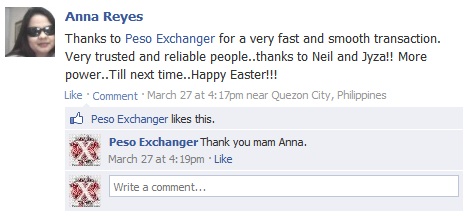 Here are other testimonials; (Slideshow)
Click images to show next image.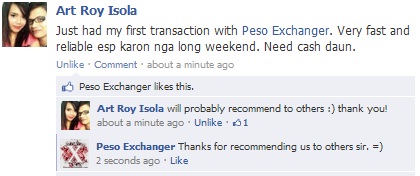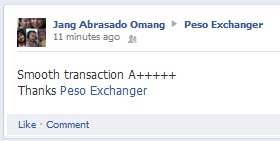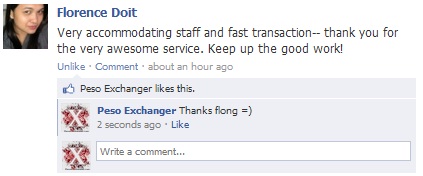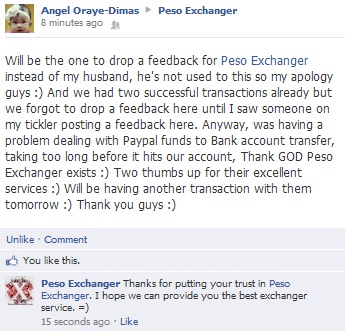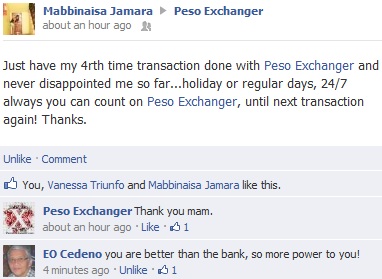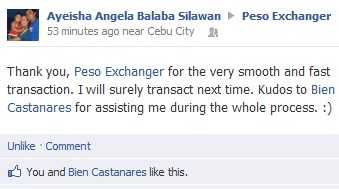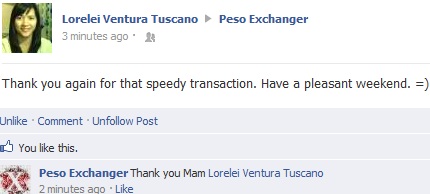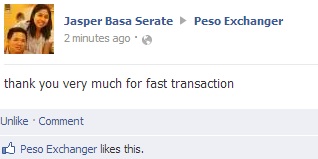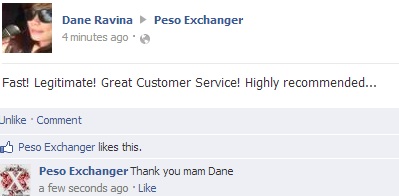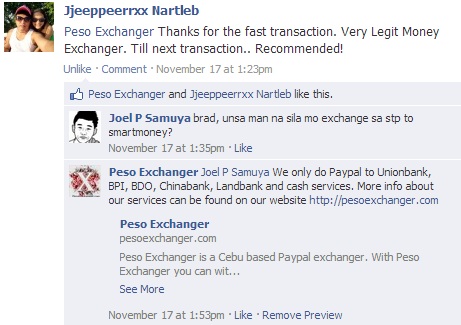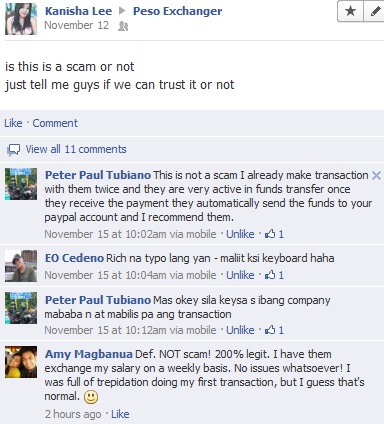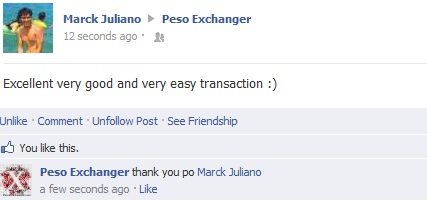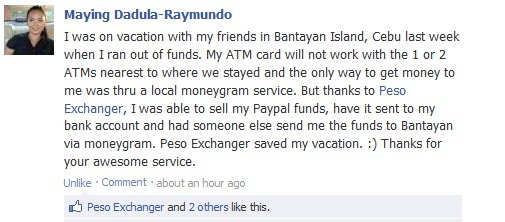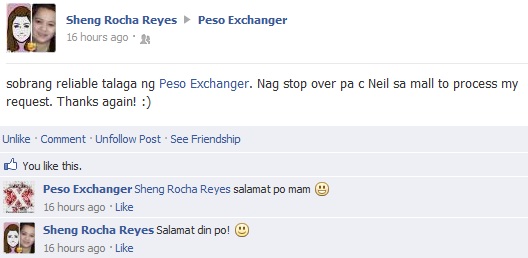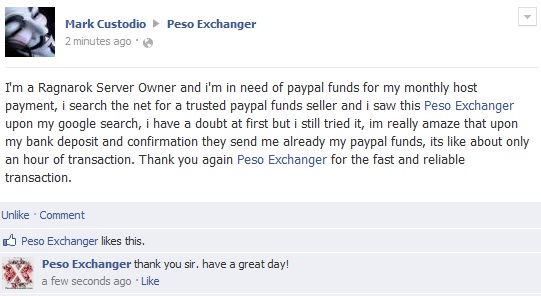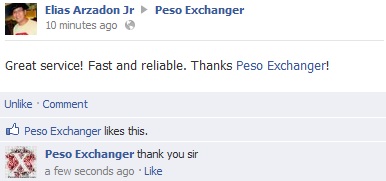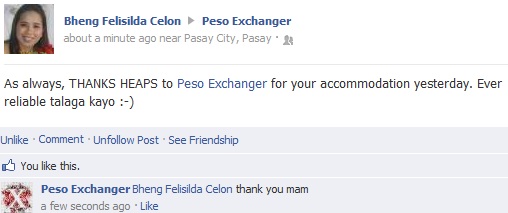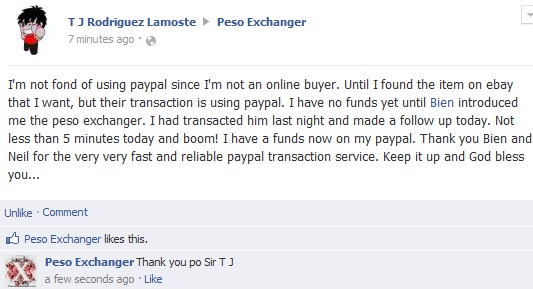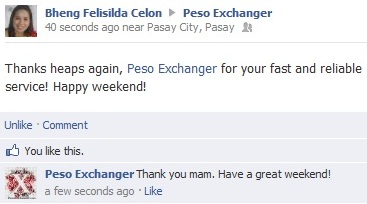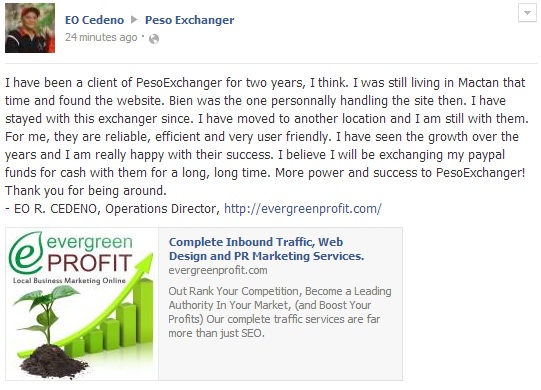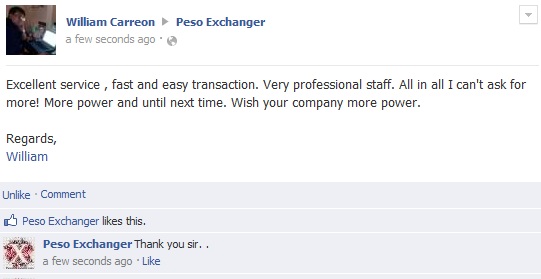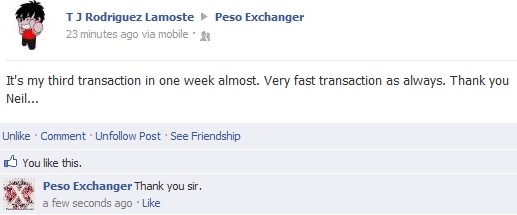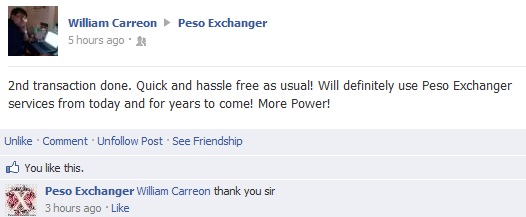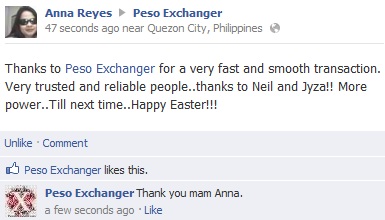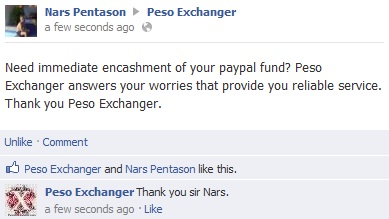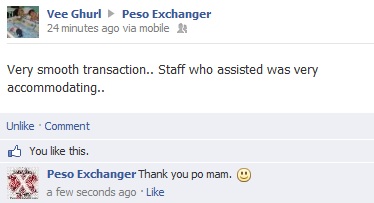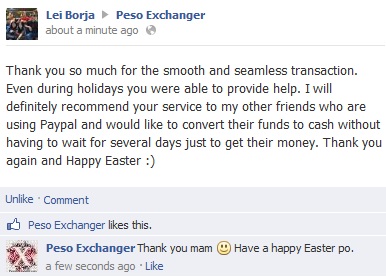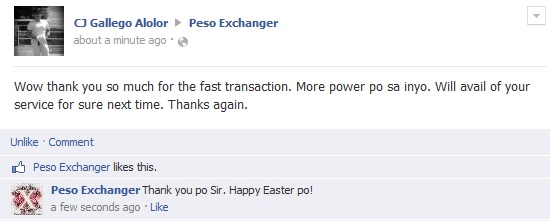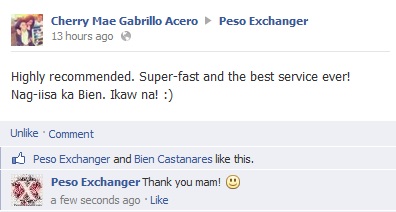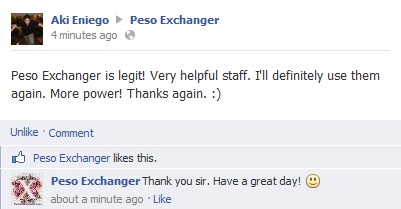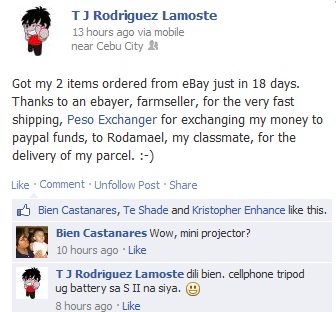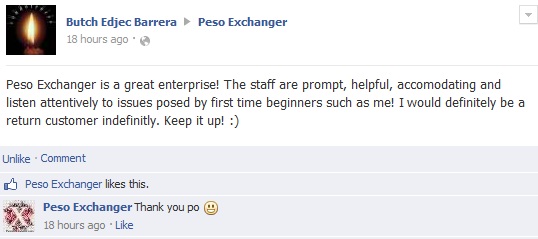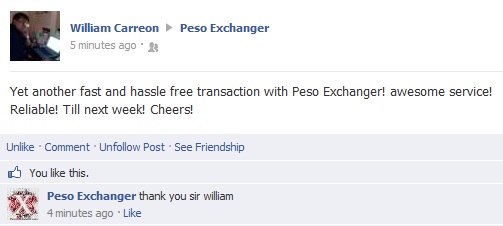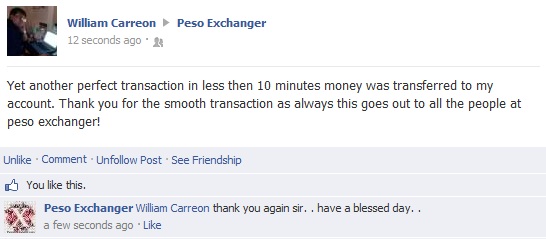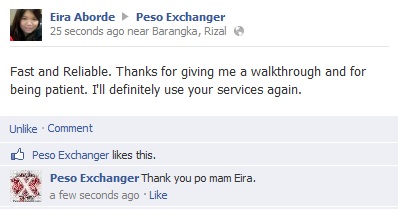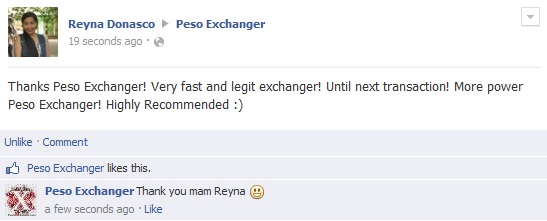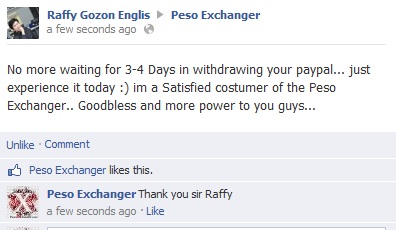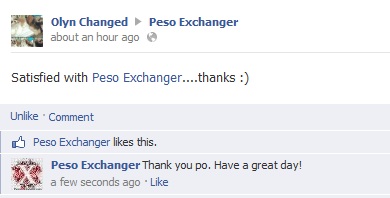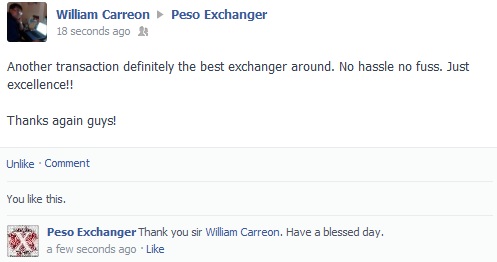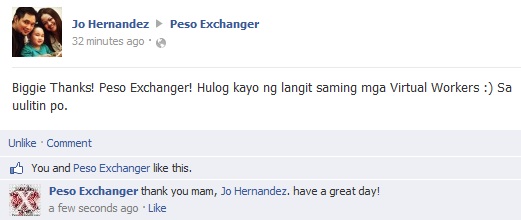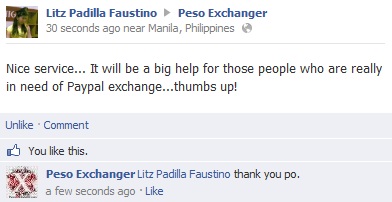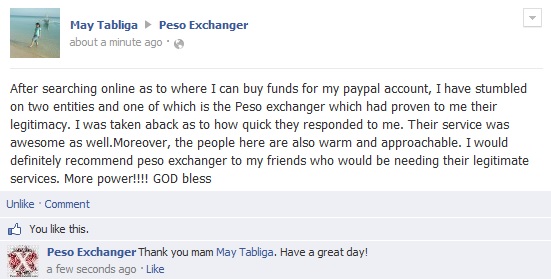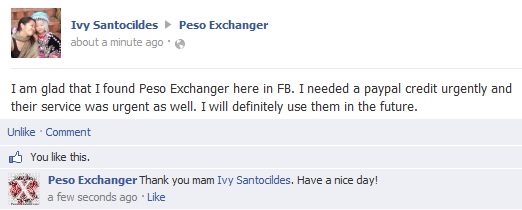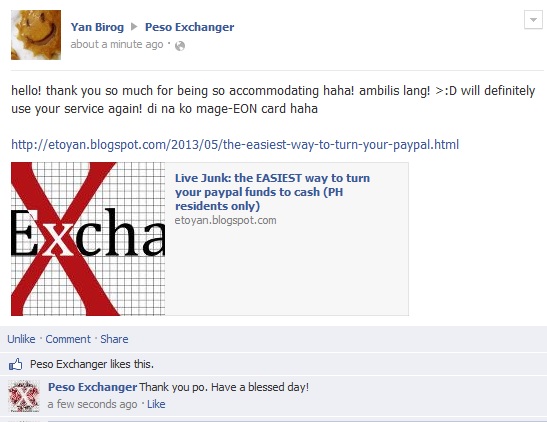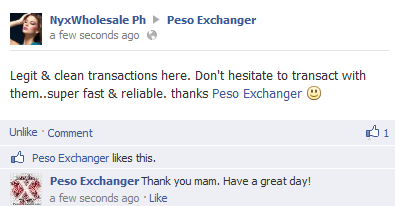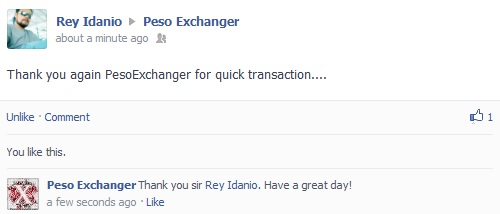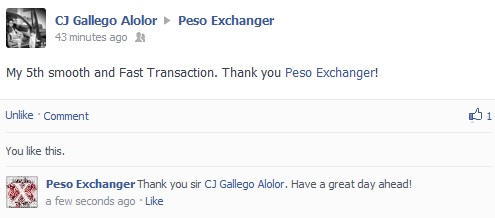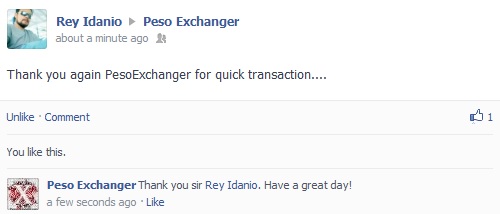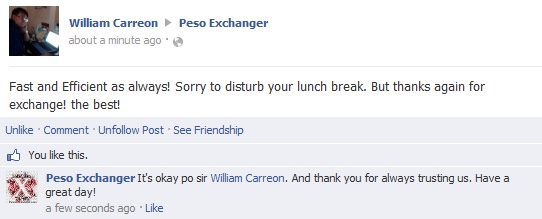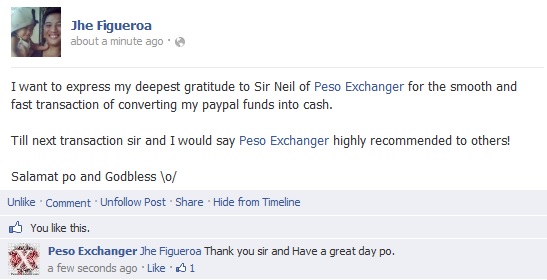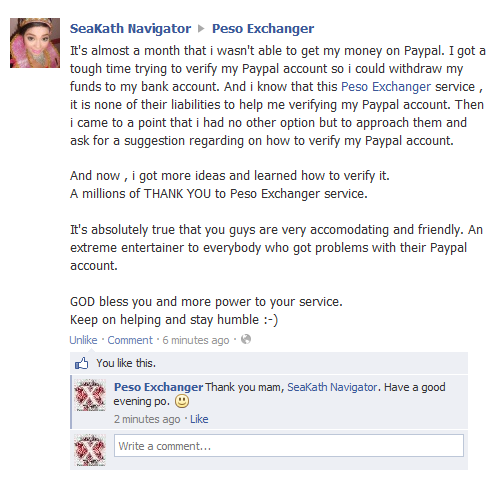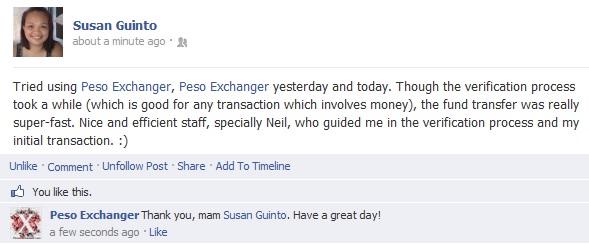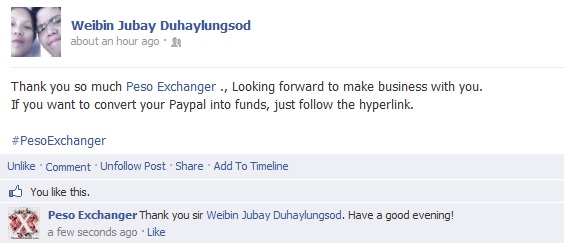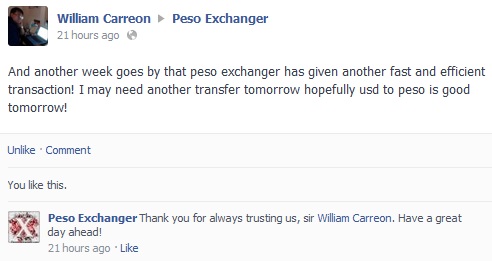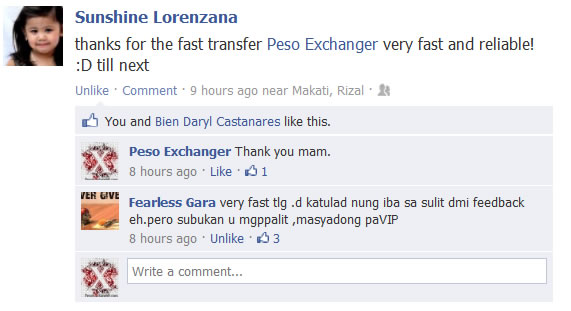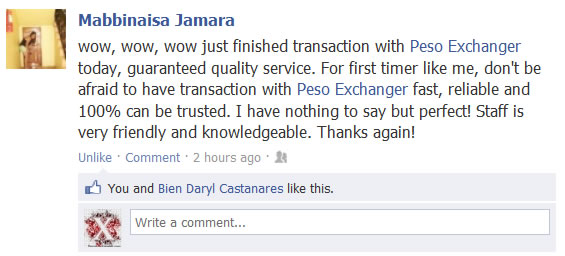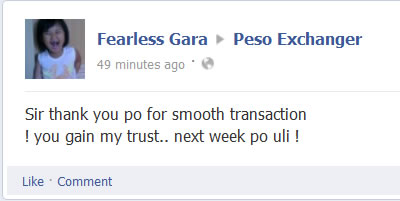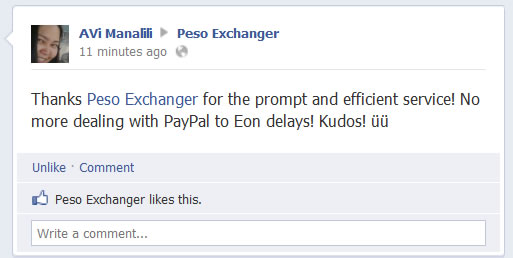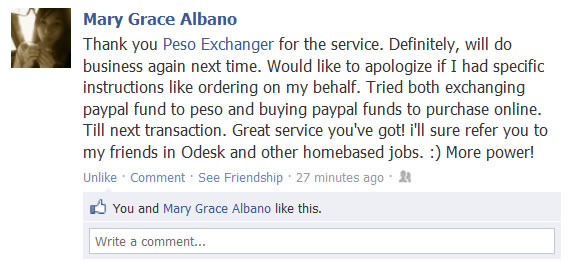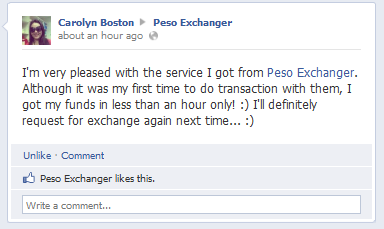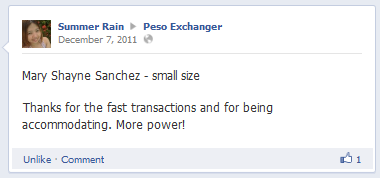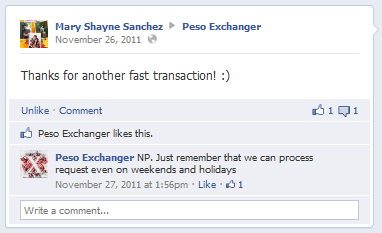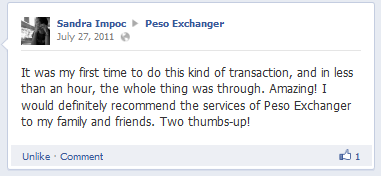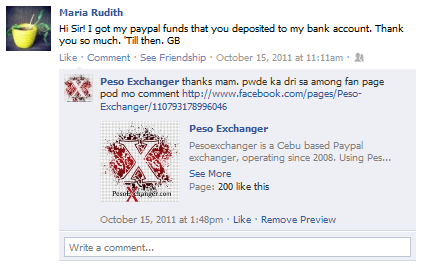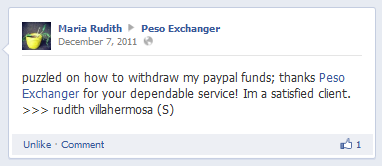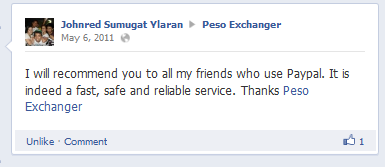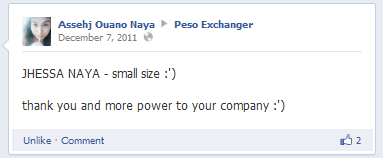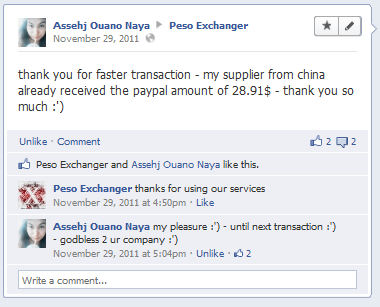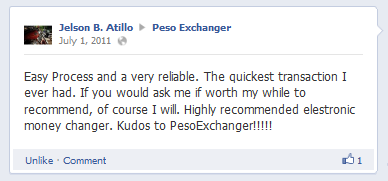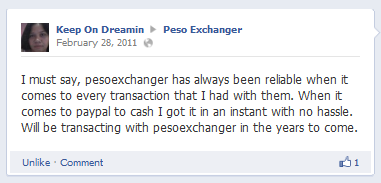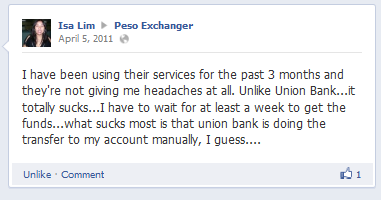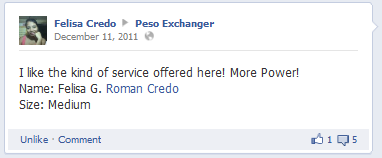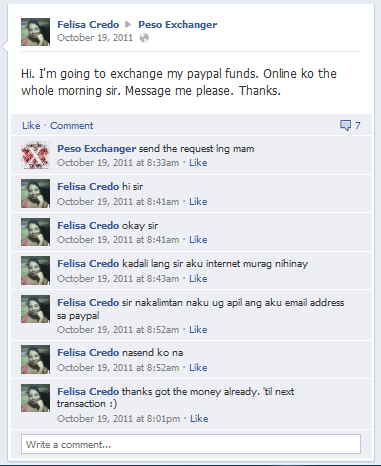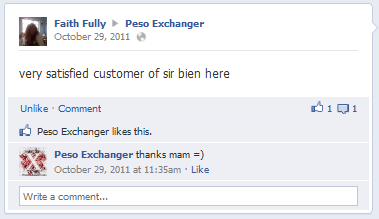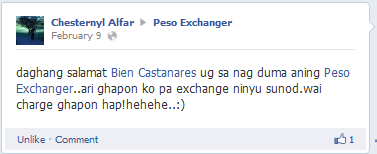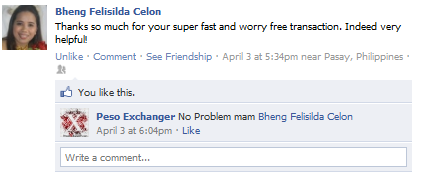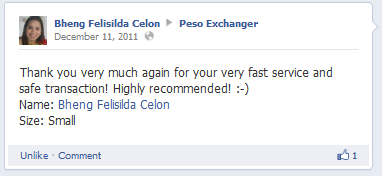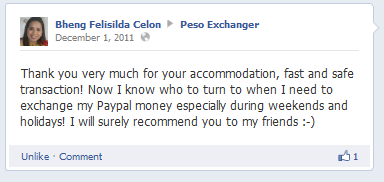 If you have questions please visit our FAQ page.
If you are unsure of what to do, please contact us via mobile

You may like our Facebook fan page and add our Facebook account. You can follow us on twitter also.