Unionbank's UMobile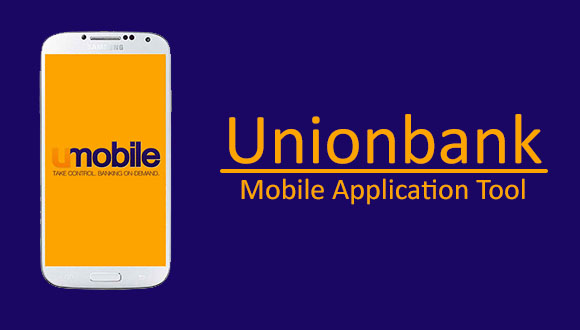 Unionbank has launched it's mobile application tool: UMobile, a few years ago to offer an alternative way to it's online users to check their account via mobile phones. It is open to Unionbank's account holders with Philippine Peso (PHP) savings account, checking account and even EON accounts.
UMobile works on Java enabled phones and even on iOS and Android operating systems. You can easily download the UMobile application directly from UMobile's website for Java enabled phones, from Google Play for Anroid mobile phones and from App Store for iOS devices. Please make sure that your GPRS/data connection or WI-FI is accessible.
Below are the features of Unionbank's UMobile: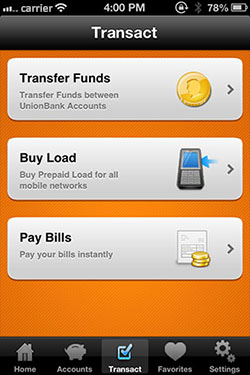 Check Balance
Tired of waiting for long lines just to check your balance?
This feature will allow you to access your Unionbank account at whatever time, anyplace through your mobile phone. No more heading off to the nearest ATM to check your balance.
Transfer Funds
Tired of filling up deposit slips?
This feature will allow you to transfer funds to any 3rd party Unionbank's account holder without going to the nearest branch.
Please take note that you still need to enroll 3rd party accounts if you're going to use this feature as part of their security measures.
Buy Load
Running out of load?
This feature will allow you to buy prepaid load and stay in touch with your loved ones.
Pay Bills
So many itirenaries that you don't have time to pay your bills?
This feature will allow you to pay your bills via your mobile phone anytime, anywhere without going to the payment centers and waiting in line.
Contact Unionbank
Do you have inquiries that need to be answered right away?
This feature will allow you to call or text their customer service via UMobile application.
So what are you waiting for? Download the UMobile application now! For more information click here.
The following two tabs change content below.
The youngest of the family, animal and food lover, who values time and family, thrift, business minded, and a team player.