BPI's Mobile Application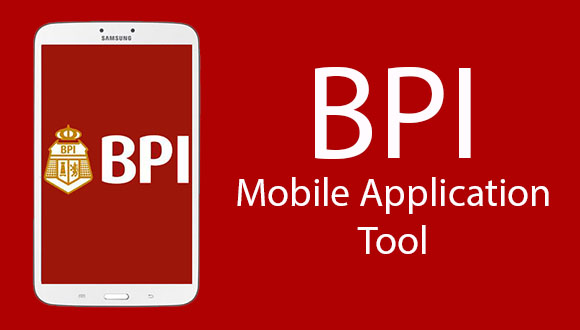 Bank of the Philippine Islands (BPI) introduced it's mobile application last 2011. They developed the application by adding new features and improving the user-interface just this year.
Developing a mobile application would be a great help for us, we can always check our accounts on the go without going to the nearest branch or ATM machine.
Below are the basic features you can do with your BPI mobile application: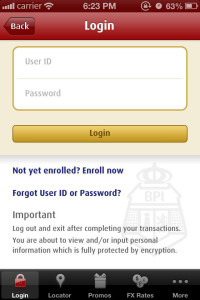 Balance Inquiry
You can check your real time balance, anytime, anywhere!
Transaction History
You don't need to open your laptop just to check your transaction history, with BPI mobile application, you can check the last 20 transactions on the go.
Transfer Funds
You can transfer funds in 3 ways:
Transfer funds to your own account – transfer funds within your enrolled own accounts
Transfer funds to third party accounts – transfer funds to your enrolled third party accounts
Transfer funds to anyone – transfer to anyone without enrolling their account to your account (note: you need to activate this feature to the nearest ATM machine or by submitting a form to your nearest branch)
Pay Bills
You can pay your bills to your enrolled merchants
Reload Phone
You can buy prepaid load and stay connected with your loved ones (note: this requires Transfer to Anyone enrollment)
Locator
You can find a branch or ATM nearest you.
Foreign Rates
You can check the exchange rate of BPI without going to the branch.
Contact BPI
If you're in hurry to get answers from your queries, you can contact them right away. There are 3 ways to reach BPI:
Call – Phone: 89-100 | Domestic Toll Free: 1-800-108-89100
Email – send it to: expressonline@bpi.com.ph
SMS – send it to: 0917-8910000
You can download the mobile application by searching BPI through Google Play on your Android or App Store on your iOS devices.
For java enabled phones, you can visit BPI's website and at the upper right corner of the page, search for BPI Express Mobile, or you may click here.
For more information about BPI mobile application, you can click here.
The following two tabs change content below.
The youngest of the family, animal and food lover, who values time and family, thrift, business minded, and a team player.