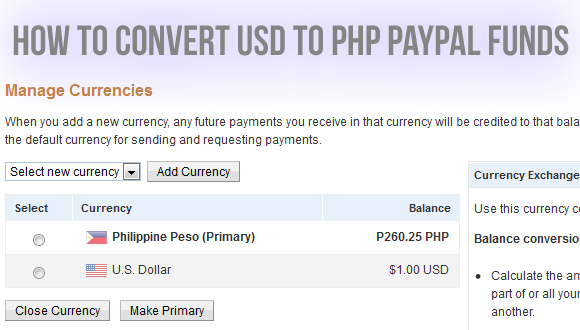 How to convert USD to PHP Paypal funds?
Due to several changes in the Paypal policies, we also have to update our process in receiving Paypal funds.
For you as our clients, you will now need to convert your USD or other currency Paypal funds to PHP before sending us the funds.
This guide will teach you how to convert USD to PHP Paypal funds.
We need to get to the currency converter/manager to be able to convert your Paypal funds to another currency.
1.) While in you Paypal home page, you can click on Profile.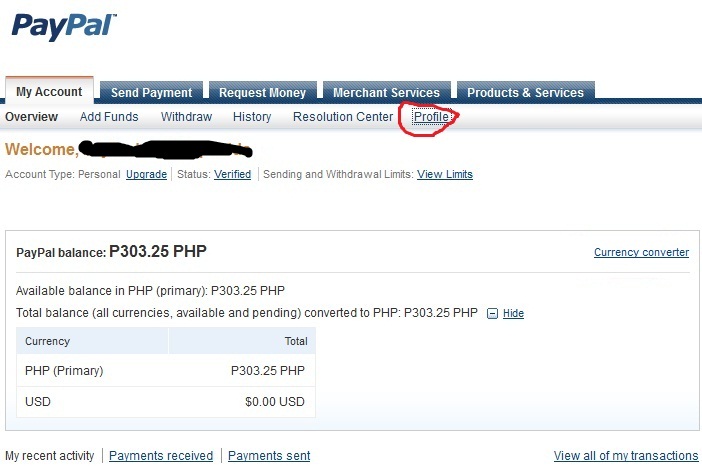 2.) Then click on My money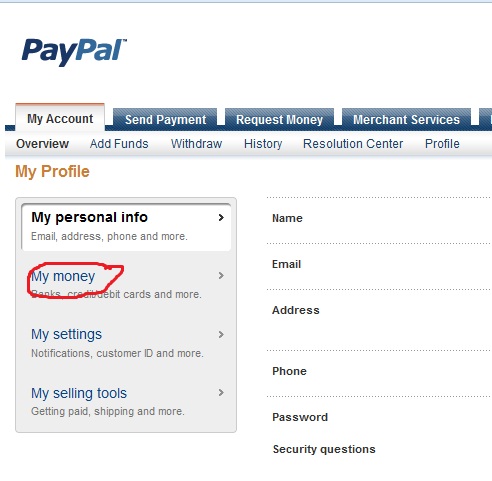 3. ) Then click on Currencies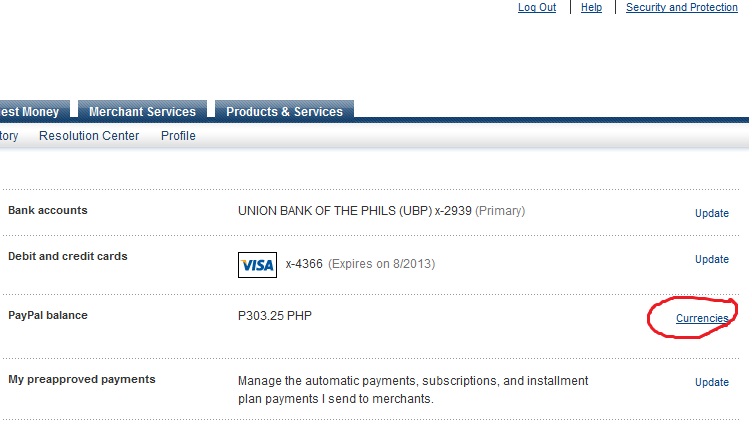 4.) You should be on the currency manager now and this is how it should look like. In the left side you should see your balance in currencies that you have. You can add and set your primary currency here. On the right side you should see the currency converter which we will be using.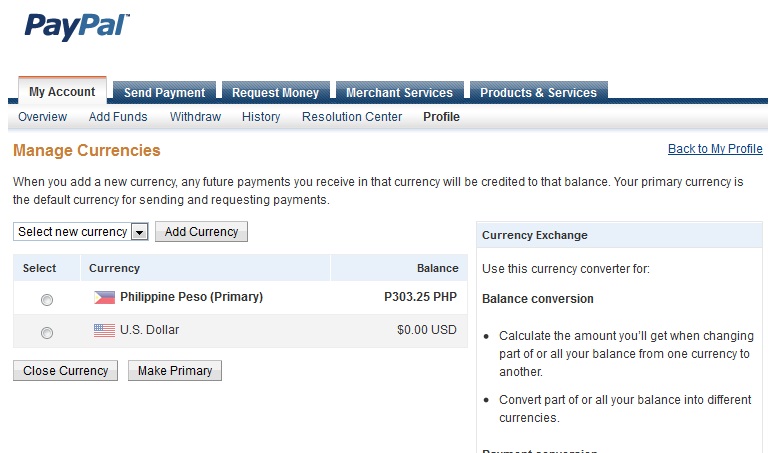 5.) In the currency converter make sure you selected Balance conversion. Then select From U.S Dollars (or AUD, EURO, etc…) to Philippines Peso Balance. Then enter the amount you want to convert and press calculate. It should then show you the conversion rate and the equivalent of the amount you just entered. You can commit the conversion by clicking continue and submit in the next page.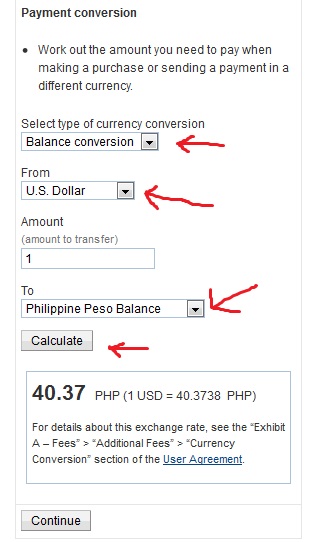 This is how to convert USD to PHP Paypal funds, or any other currency. If you can see currency converter in your Paypal home page, then you can click  that to get to the currency converter page directly. But this shortcut in  not available in all Paypal accounts.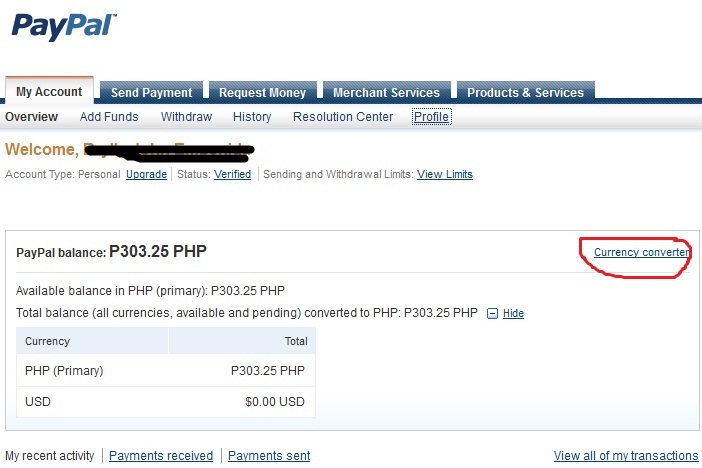 You can contact us on our fan page, facebook, email or our mobile numbers:
Staff
Contact Information
Schedule
Neil
 
Monday – Friday
From  9:00AM-8:00PM
Available even
holidays or weekends
Jyza
Wednesday – Sunday
From  9:00AM-8:00PM
Available even
holidays or weekends
Our full time staffs are always ready to assist you with your request or questions.
They are online from 9:00AM-8:00PM every day, even on holidays or weekends.
The following two tabs change content below.
Eldest brother of 6 brothers, father of 2 daughters, husband to 1 loving wife, programmer, gamer, entrepreneur, freelancing advocate, financial planner, practical spender except on food, anime lover, and your internet savvy friend. I want to help build/convert more freelancers, independent workers, entrepreneurs in our country(Philippines).